If you're looking for more ways to get Creative with Plugins, look no further than the Asset Manager feature in Q-SYS Designer Software. The Q-SYS for Cinema universe is expanding once again with a new control plugin for Barco Series 1 and 2 Digital Cinema Projectors. Now, two of the leading digital cinema projector manufacturers are included in the Q-SYS Ecosystem, and we won't stop there.
You've heard us say that "if it can be controlled, it can be controlled by Q-SYS". We don't believe that's hyperbole. The Q-SYS Ecosystem is, and always has been, the most scalable, flexible, and powerful platform for audio, video, and control for virtually any environment that depends on technology to deliver a value proposition.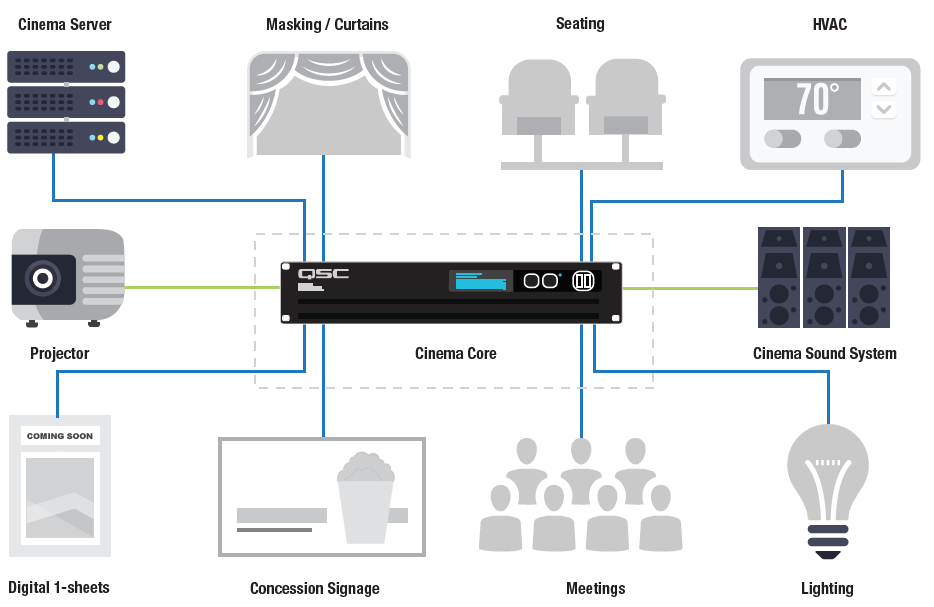 Like the first digital cinema projector plugin that we created for Christie digital projectors, the new Barco plugin allows you to control macros (channels), power on/off, lamp, douser, and lens adjustment along with key status indicators. And, you can bring all of this functionality to a control surface on a Q-SYS network touchscreen controller, iOS UCI viewer, or HTML interface.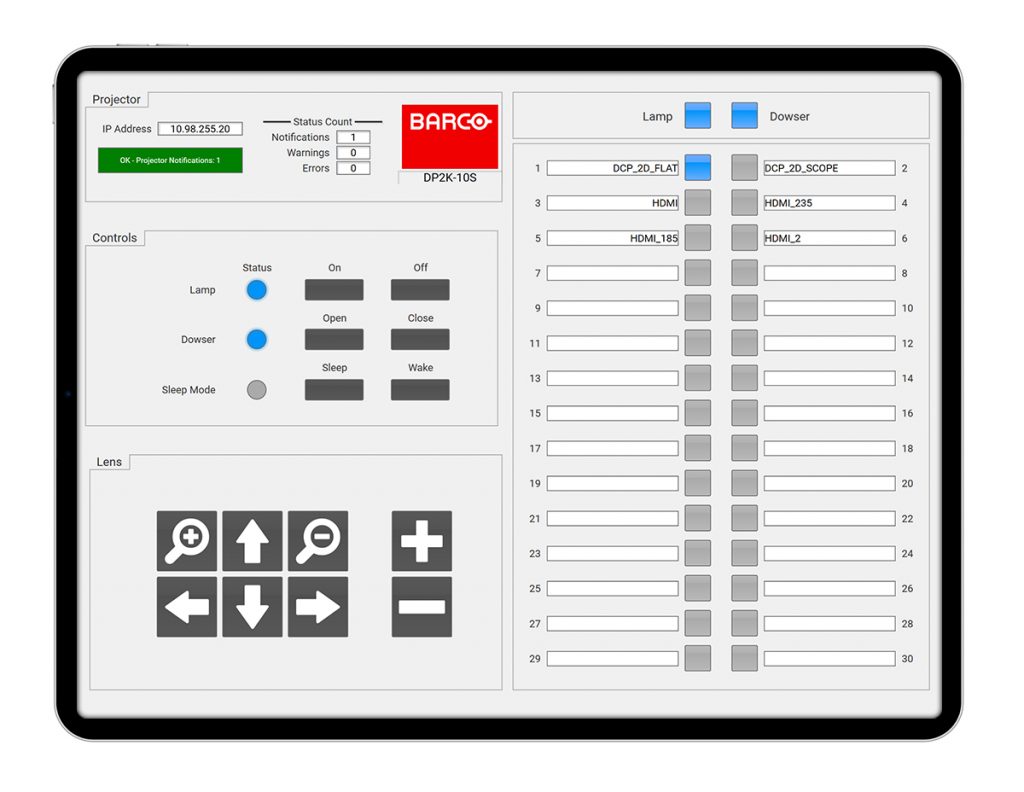 The Q-SYS Barco digital cinema projector plugin is now available via Q-SYS Designer Asset Manager within Q-SYS Designer Software. Asset Manager is a cloud-based feature that allows system designers to quickly and easily download and install new Q-SYS plugins for third-party devices, without waiting for new Q-SYS Designer Software releases.
Download Q-SYS Designer Software
You can also learn more about our ongoing partnership with Barco here: www.qsys.com/barco.