Es wurde schön länger gemunkelt, dass QSC neue Räumlichkeiten einrichtet. Diese Gerüchte können wir bestätigen!
Vor ungefähr einem Jahr erkannte QSC den Bedarf für eine neue, vielseitige Umgebung, die der Zusammenarbeit mit Partnern dient und zugleich Nutzern von Nah und Fern die Möglichkeit gibt, QSC zu erleben. Wir benötigten einen neuen Weg, in einer zunehmend virtuellen Welt, Lösungen mithilfe von Live-Übertragungen, Webinaren, aufgezeichneten Videos und Vertriebsdemonstrationen zu präsentieren. So entstand das CoLAB @ QSC. Die neue Umgebung sorgt sowohl bei anwesenden als auch Remote-Teilnehmern für intensive und wertvolle Erfahrungen.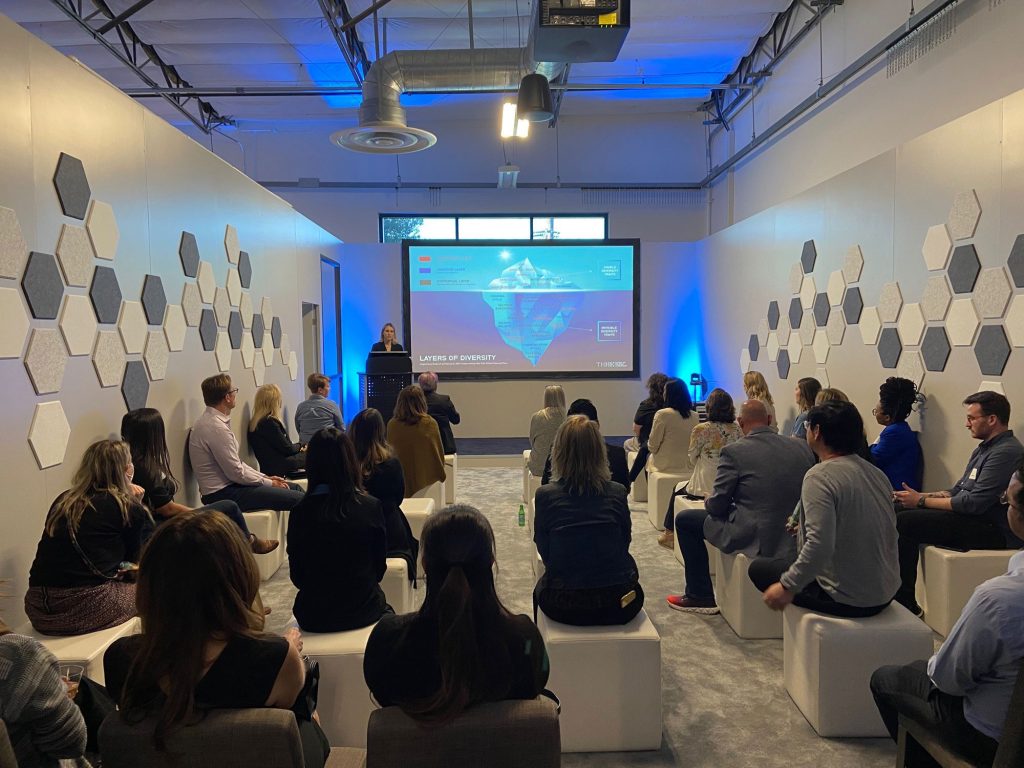 Dafür haben wir zunächst an unserem Stammsitz im kalifornischen Costa Mesa eine flexible, große Fläche mit hohen Decken in ein interaktives Labor umgewandelt, das den Schwerpunkt auf Anwendungen für Kollaboration und Integrationen legt. Mit äußerster Sorgfalt hat unser Team verschiedene Räume ausgebaut, in denen Lösungen für hocheffiziente Räume getestet, vorgeführt und präsentiert werden können. Verwaltet wird all dies von Q-SYS Core Prozessoren&nbspmit Intel chipsets. Das CoLAB bringt derzeit Core 510i, Core 110f, Core 8 Flex, Core Nano und NV-32-H (Core Capable) variabel und rotierend zum Einsatz, je nach aktuellem Bedarf der einzelnen Räume.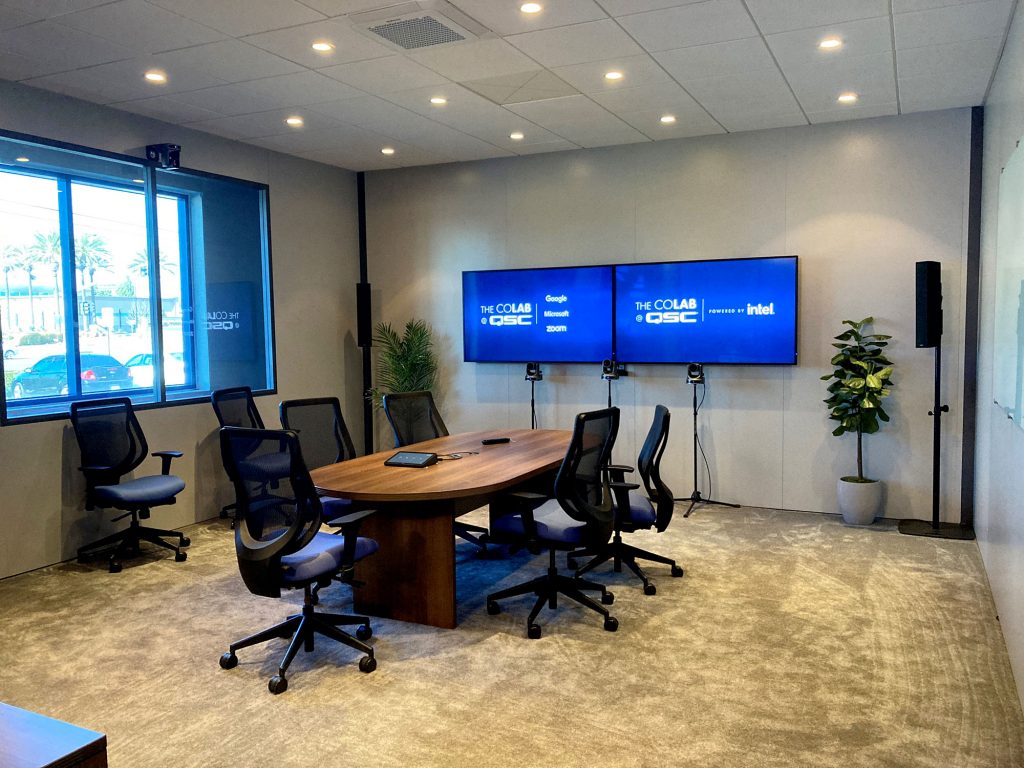 Das CoLAB umfasst vier Räume, nämlich einen Konferenzraum, einen Schulungsraum, einen teilbaren Raum sowie einen Versammlungsraum. Es ist damit für eine große Bandbreite verschiedener Anforderungen eingerichtet. Die Außenfläche wird außerdem für Entwicklungsarbeit zu Anwendungen und Integrationen für Gewerbe und Einzelhandel genutzt. Unseren Schulungsraum sehen Sie auf den unten gezeigten Bildern und Hier finden Sie unsere Lösung-Übersichten für High-Impact Spaces. in unserem aktuellen Webinar "Just Follow Me to Class". Das Webinar beschäftigt sich mit dem "Automatic Camera Preset Recall (ACPR)"-Plug-in, das von diskreten Mikrofonen und einem Sennheiser TeamConnect Ceiling 2 Deckenmikrofon angesteuert wird.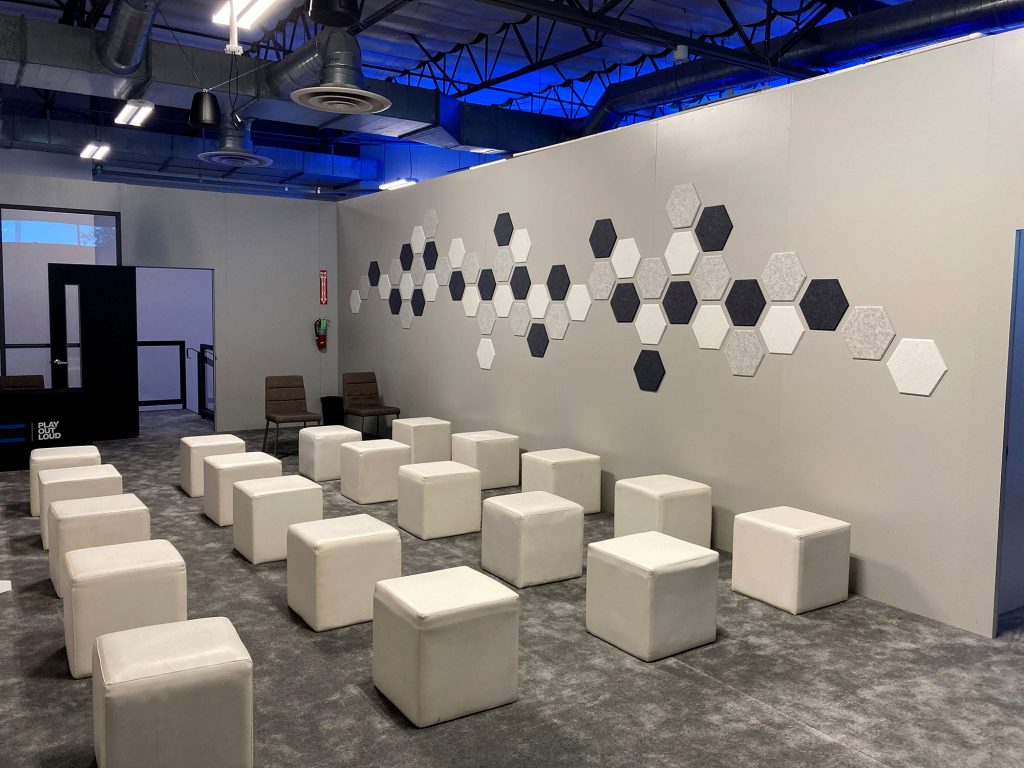 Auch führen wir umfassende Vorversuche durch und erbringen Proof of Concept Nachweise zur Integration von Partner-Produkten in das Q-SYS Ecosystem. Aktuelle und laufende Kompatibilitätstests beinhalten u.a. Produkte und Plattformen von Microsoft Teams, Zoom, Google Meet, Poly, Barco ClickShare, Sennheiser und Tencent, um nur einige zu nennen. Die Arbeit mit einer Vielzahl von Herstellern und Plattformen für die Zusammenarbeit ist eine faszinierende Aufgabe, dank der wir einzigartige Lösungen für die Herausforderungen der modernen Arbeitswelt entwickeln können.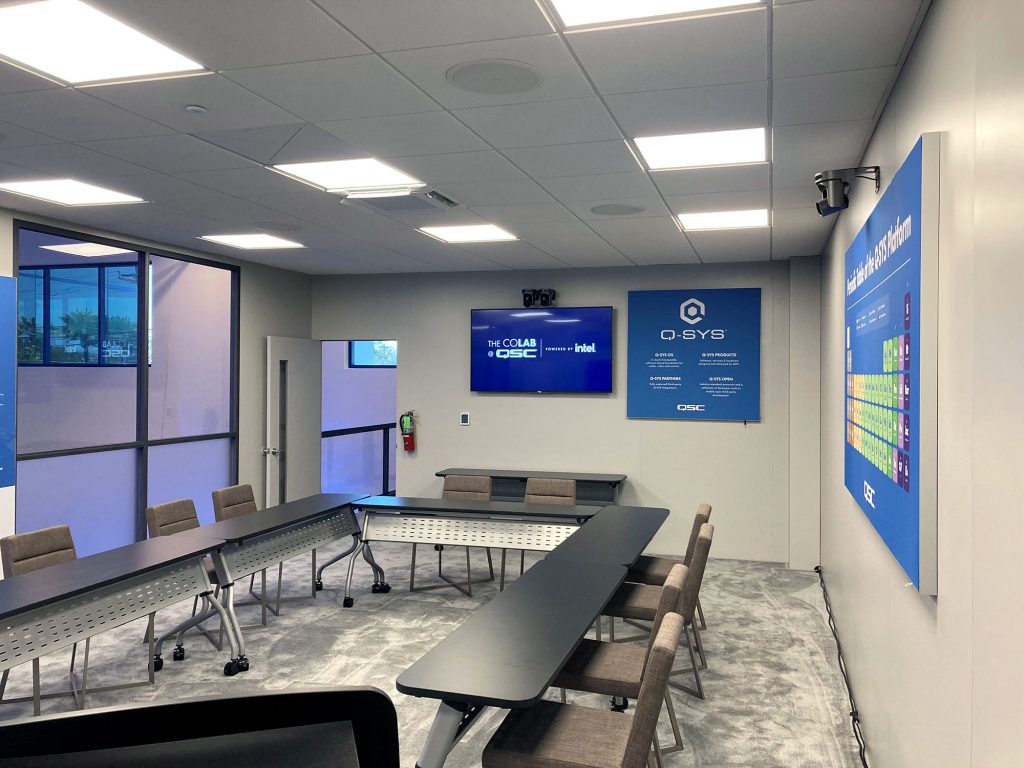 Einer der spannendsten Aspekte des CoLAB ist die flexible Umgebung. Wir können uns schnell auf neue Projekte und Integrationen mit unterschiedlichen geschäftlichen Anforderungen einstellen. Darüber hinaus ist das CoLAB so ausgestattet, dass es Lösungen für eine Vielzahl unterschiedlicher Branchen und Anwendungen bieten kann. Beispielsweise kann in einem Raum der Fokus auf Anwendungen im Hochschulbereich gelegt werden, während bei einem anderen die Bedürfnisse von Behörden und Justizwesen im Vordergrund stehen. Wir verfolgen das Ziel, innovative Integrationen zu gestalten und immer wieder anzupassen, damit unsere Produkte und die unserer Partner in einer sicheren und dedizierten Umgebung in der praktischen Anwendung erfahrbar werden können. Mit Erscheinen neuer Produkte werden diese daher sukzessive in unsere Räume und Lösungen eingebunden.
Wenn Sie mehr erfahren möchten, speichern Sie diese Seite doch als Lesezeichen ab und achten Sie auf künftige Blogbeiträge zum Thema CoLAB, in denen wir auf spezifische Räume, Produkte, Anwendungen und Lösungen eingehen werden!