The Q-SYS Partner Ecosystem is a network of companies and organizations that partner with Q-SYS to resell, develop or create solutions, enabling and expanding collaboration that unlocks the power of the Q-SYS Platform to deliver exceptional AV experiences for our mutual customers. Q-SYS is designed with third-party integration in mind, and I am excited to share with you a new Q-SYS control plugin now available in Q-SYS Designer Asset Manager.
Our new LG Commercial Displays plugin is another example of how Q-SYS is partnering with companies to make AV smarter. At Q-SYS we want ease of control to be readily accessible to our customers and plugins are key to simplifying integration and control. The LG Commercial Displays plugin allows integrators to cutdown on programming time, and get the job done faster. The controls from the plugin can be easily dragged onto a Q-SYS user control interface and restyled to match a customer's branding.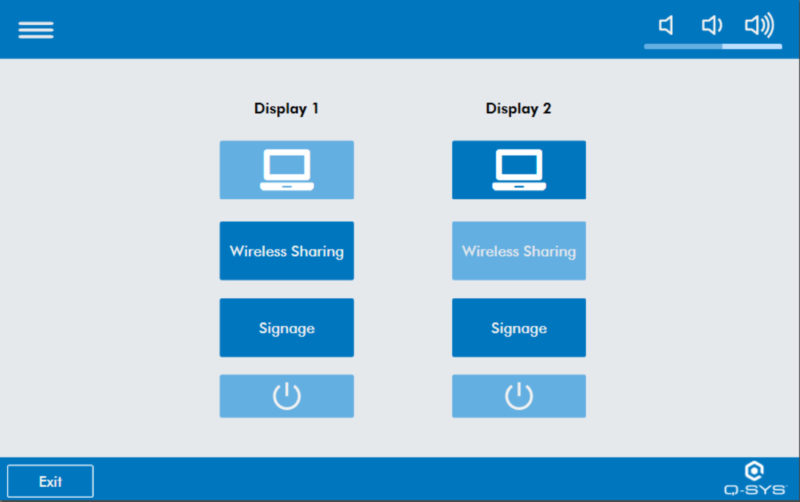 The LG Commercial Displays plugin also offers the ability to automate content and display power, without the need for any scripting. For instance, if you are using an Atlona AT-OCS-900N Occupancy Sensor, with the accompanying Q-SYS Plugin, you can automate the LG display's power when someone walks into the room. You could also set the displays in a building to turn on or off at a certain time of day, and switch to a certain input when it's lunch time, for instance. The automation isn't just one-way. The LG Commercial Displays plugin can also be used to control many other devices, such as shades or lighting. In the example below, we have the display screen toggling on or off, based on movement in the room. We are also automating the opening and closing of shades in the room, with our Somfy Connect UAI+ plugin, based on which input has been selected on the display, just in case that customer needs a little extra privacy. Yes, it's this easy!

There is also support for monitoring your LG Commercial Displays with Q-SYS Reflect Enterprise Manager (QREM). If you set the plugin to "Is Managed" in the plugin properties, you have just allowed QREM to give you updates on the status of your LG Commercial Display.
Whether you're using Q-SYS and LG together in a conference room, sports venue, or hospital, the LG Commercial Displays plugin enables end-users to deliver exceptional experiences via simplified control.
Ready to get started? Download the LG Commercial Displays plugin in Q-SYS Designer Asset Manager and join Q-SYS Communities for Developers to stay up to date with the latest plugin releases.