In this time of COVID-19, it's wise to avoid touching any surface that others are also likely to be touching without first sanitizing it. Better still, avoid touching that surface at all; but this would seem to present a problem for touchscreen control devices, like the TSC Series controllers in our Q-SYS Ecosystem. But wait! Remember QR codes? Did you know that you can easily add QR code capability to any Q-SYS Core processor, and Bring Your Own Control device?
"Bring Your Own Control" refers to the ability to use your phone or tablet's camera app to scan a QR code from a posted sign, touchpanel, or video display; connect to the room's touchscreen program; and then control the components in a room using your very own device, like a cell phone, instead of having to physically interact with a touchscreen that you are not 100% positive is COVID-free. Now, from the comfort of your very own palm, you can turn on the video display, select a source, turn up the audio, close the curtains, turn on the lights, etc.
Even though this video focuses on use in a corporate conference room setting, applications for cinema are abundant too.

Something to note is that the Q-SYS Core processor and the user's device must be on the same Wi-Fi network. If your Core is using a dedicated local area network which isn't connected to the internet, as is the case often in a cinema multiplex, you can always use one of the available unused LAN ports on your Core for this connection.
The fact is, though, Q-SYS Designer Software already provides the capability to access your User Control Interface from a web browser. In cinemas this feature is used frequently to allow a technician to access user controls from their own device while on-site for service and maintenance. Your Q-SYS system design can be configured to control all sorts of automation like your masking curtains, lighting, background music and more. And any of this control, as well as standard functions such as gain control, format presets, status indicators, and testing and monitoring capabilities can be added to your UCI and assigned to any of your touchscreens.
The kicker here is how easily you can now access massive amounts of software-based control and automation via a simple QR code from your smartphone device!
This is the kind of simple idea that makes you say "Why didn't I think of that?!"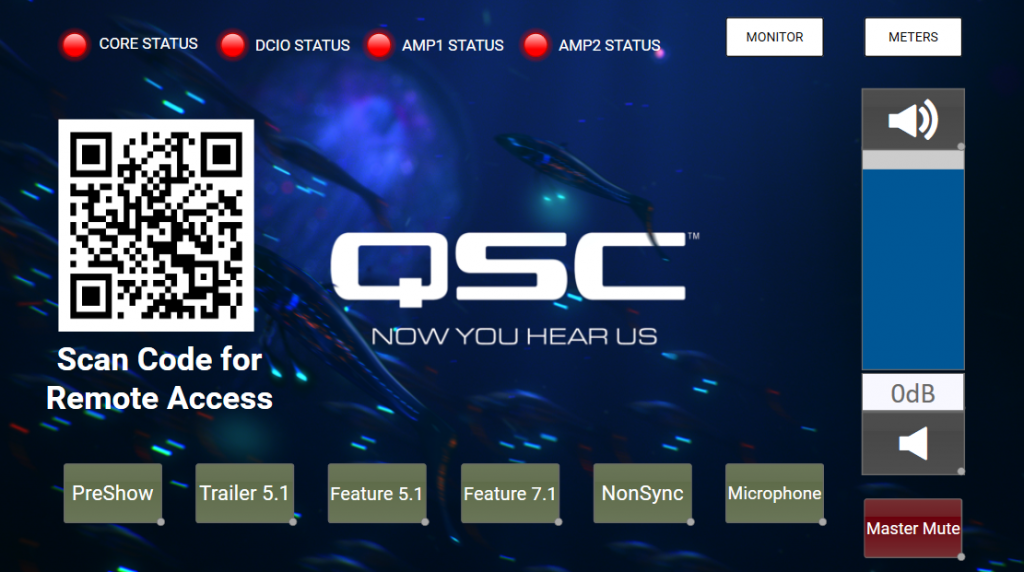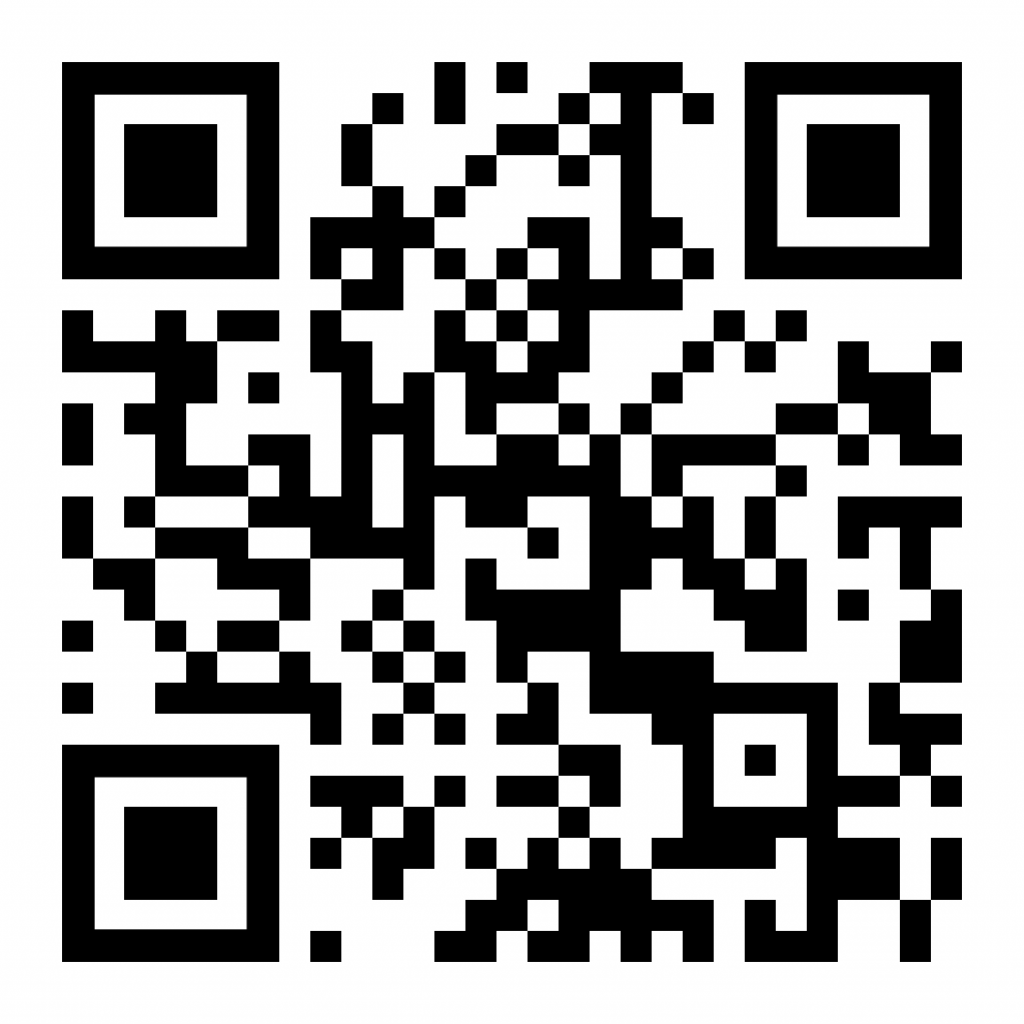 QR Codes Are EASY
Of course, you can create a QR code to represent any web address using any one of several programs such as QR Code Monkey or QFuse. We are seeing this technology used more every day.
But we've made it even easier. Now you can use Q-SYS to create the code for you. We've developed a "plug-in" in Q-SYS Designer that uses the unique web addresses that Q-SYS creates automatically for each UCI in your system and quickly generates a QR Code that you can copy & paste to use anywhere in your design, on your UCIs, and to create signage to be posted in the manager's office, break room, or the projection booth.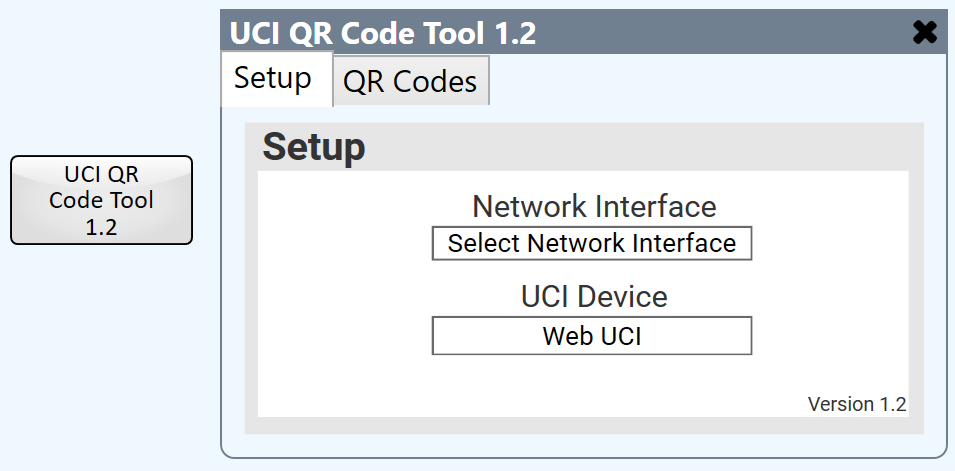 A couple of caveats: The plug-in requires Scripting and UCI licenses. The latter you probably already have if you are creating QR Codes for your touchscreens. And your system needs to be able to access the internet, at least while you are generating the codes. So if your Q-SYS system is operating on its own network and does not have access to the internet, this feature might not be beneficial to you. However, you could simply generate the codes using the directions discussed in this recorded webinar (starting at 14:23.)
Let's talk Benefits
No longer must your staff run to the nearest touch screen to activate the door magnets or turn on the auditorium lights to allow another few minutes for cleaning. The controls can be right there in their pocket.
How about some alternate ideas? What about creating a special UCI just for techs, packed with test and measurement tools, analyzers, format presets, all of your GPIO controls for masking motors, dimmers, your projector lamp and dowser, amplifier and loudspeaker status and metering that is not available to your cinema staff on your existing touchscreens? Just provide the QR code to scan when they arrive on site.
What about a QR code for a UCI built specifically for security or emergency response that can be loaded onto responders' phones with presets for "all lights up" and "theatre-wide system mute" in the case of a security threat or emergency?
How about a QR code that the manager can scan so she can use her phone to check system operational status without having to touch any screen except the one she brought with her from home? She might even want to get it started from her car in the parking lot once in Wi-Fi range.
Can you think of more? We'd love to hear from you about the clever ways you might use this feature.
To learn more check out the following resources:
Bring Your Own Control webinar recording
www.qsys.com/systems/bring-your-own-control/
Bring Your Own Control with the Q-SYS Ecosystem promo video
And as always, we are here for you whenever you need us. If we can be helpful to you, give us a call.